Davis & Associates filed an Amicus brief on behalf of The Calguns Foundation, Inc. in the 9th Circuit Court of Appeals in Nordyke v. King. The Brief statistically and graphically that there has been a significant decline in the public's access to acquire firearms and the Gun Show Ban has done nothing to decrease crime in Alameda County.   Graphic excerpts from the brief are depicted below: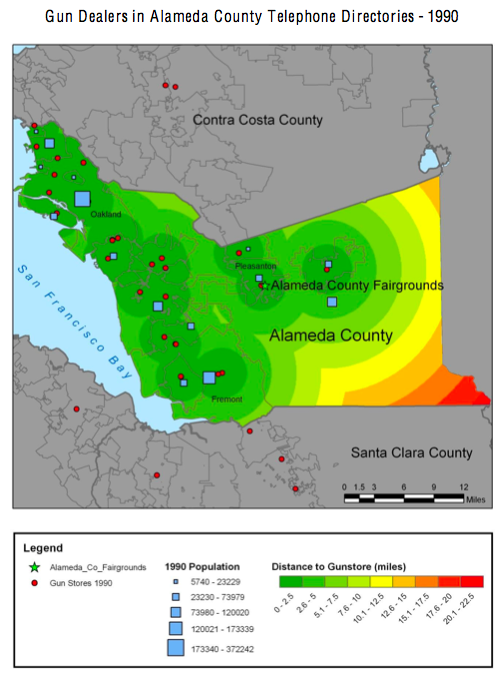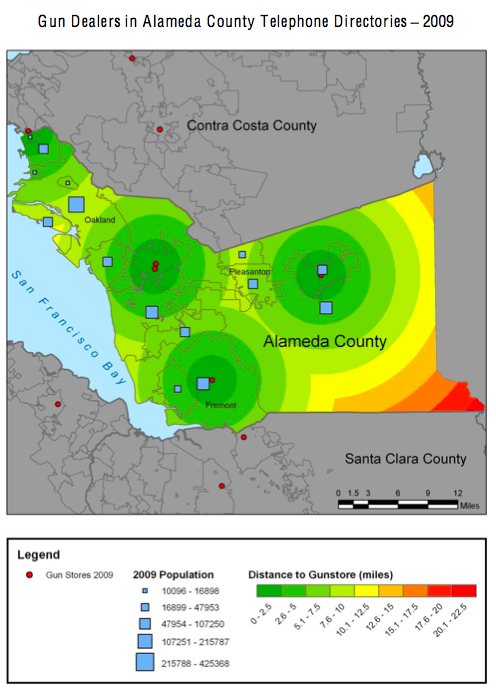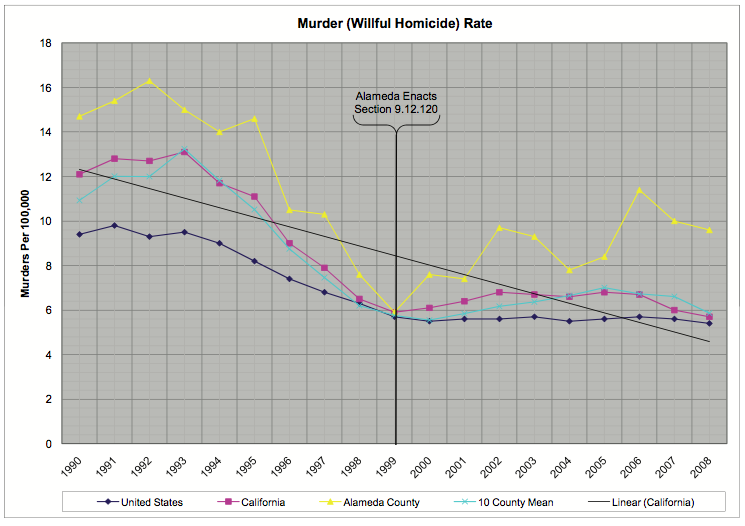 Summary by The Calguns Foundation Wikipedia:
In August 1999, Alameda County passed an ordinance making illegal the possession of firearms on County property. In pertinent part, the Ordinance reads: "Every person who brings onto or possesses on county property a firearm, loaded or unloaded, or ammunition for a firearm is guilty of a misdemeanor." Alameda County, Cal., Ordinance § 9.12.120(b). The Ordinance would forbid the presence of firearms at gun shows held at the Fairgrounds. As a practical matter, the Ordinance makes it unlikely that a gun show could profitably be held there.
Russ and Sallie Nordyke who own the TS Trade Show and various gun rights supporters represented by Don Kilmer filed suit against the County of Alameda alleging that Alameda's Ordinance was preempted by state law and violated various of their First Amendment rights.
Since it's filing in 1999, this case as evolved into the Jarndice and Jarndice of firearms litigation.  The most recent 9th Circuit En Banc panel  oral argument from March 19, 2012 is available below.